Wyszukiwarka
Promocje
PEARL JAM Pearl Jam (Avocado) -2xLP
133,00 zł 119,00 zł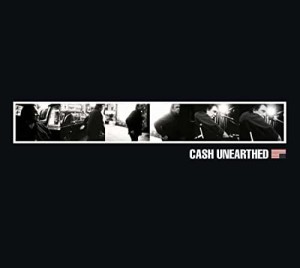 JOHNNY CASH Unearthed DELUXE 5xCD BOX - 2003
499,00 zł 445,00 zł
JOHN CARPENTER Anthology Movie Themes 1974-1998: DELUXE VINYL RED LP+7'
154,00 zł 129,00 zł
GEORGE MICHAEL Listen Without Prejudice +MTV Unplugged JAPAN (SICP-31004) (VG)
198,00 zł 144,00 zł
SUPERTRAMP Supertramp - 2011 JAPAN SHM-CD cardboard (UICY-93607)
194,00 zł 174,00 zł
DANIEL HART A Ghost Story -180g WHITE LP GLOW IN DARK SLEEVE
199,00 zł 177,00 zł
MOBY Play 180g - 2016 2xLP
179,16 zł 166,00 zł
DAVID GILMOUR Live In Gdansk -cardboard JAPAN 2CD+DVD (SICP-2027)
289,00 zł 259,00 zł
HANS ZIMMER Wożąc panią Daisy JAPAN CD OST Driving Miss Daisy
155,00 zł 135,00 zł
JED KURZEL Alien: Covenant (CD) Obcy: Przymierze (2017)
99,00 zł 59,00 zł
MIKE OLDFIELD Tubular Bells SHM CD HRcut platinum (UICY-40016)
255,00 zł 198,00 zł
FRANK ZAPPA Absolutely Free 180g 2xLP (2017)
166,00 zł 139,00 zł
Produkt dnia
LINKIN PARK Meteora 2xLP gold wax
844,00 zł
QUEEN - QUEEN 40 VOL. 1-3 BOX SET BUNDLE
1 079,00 zł
DAVID GILMOUR Live At Pompeii - 4LP VINYL BOX SET
329,00 zł 264,00 zł
QUEEN Bohemian Rhapsody (2xLP OST)
145,00 zł 132,00 zł
Producenci
Zaloguj się
CHRIS CORNELL Anthology (DELUXE 4xCD)
Dostępność:
średnia ilość
dodaj do przechowalni
0
Producent: -
Kod produktu:
6550-620BF_20180930181345
Opis
SHIPPING AFTER RELEASE DATE  Nov 16, 2018
.
four-CD box set edition features 64 tracks and includes 11 unreleased recordings, notably 'When Bad Does Good', a song found in Chris' personal audio archive which was performed, recorded and mixed by Chris himself. Other unreleased tracks include live performances such as Chris' duet with Yusuf/Cat Stevens on 'Wild World', Bob Marley's 'Redemption Song' (recorded with his daughter, Toni Cornell) as well as 'Reach Down', 'Stargazer', 'One' and 'Show Me How To Live'.
The set includes a 54-page booklet with unreleased photos and sleeve note contributions by Kim Thayil, Matt Cameron, Tom Morello, Mike McCready and Brendan O'Brien. The box comes wrapped in a custom die-cut o-card that "showcases Seattle with tree-line graphics on the front and other various cities Chris lived in throughout his life on the back."
.
Disc: 1
1. Hunted Down – Soundgarden
2. Kingdom of Come – Soundgarden
3. Flower – Soundgarden
4. All Your Lies – Soundgarden
5. Loud Love – Soundgarden
6. Hands All Over – Soundgarden
7. Say Hello 2 Heaven – Temple of the Dog
8. Hunger Strike – Temple of the Dog
9. Outshined – Soundgarden
10. Rusty Cage – Soundgarden
11. Seasons – Chris Cornell
12. Hey Baby (Land of the New Rising Sun) – M.A.C.C.
13. Black Hole Sun – Soundgarden
14. Spoonman – Soundgarden
15. Dusty – Soundgarden
16. Burden in My Hand – Soundgarden
Disc: 2
1. Sunshower – Chris Cornell
2. Sweet Euphoria – Chris Cornell
3. Can't Change Me – Chris Cornell
4. Like a Stone – Audioslave
5. Cochise – Audioslave
6. Be Yourself – Audioslave
7. Doesn't Remind Me – Audioslave
8. Revelations – Audioslave
9. Shape of Things to Come – Audioslave
10. You Know My Name – Chris Cornell
11. Billie Jean – Chris Cornell
12. Long Gone (Rock Version) – Chris Cornell
13. Scream – Chris Cornell
14. Part of Me (Steve Aoki Remix) – Chris Cornell
15. Ave Maria (With Eleven) – Chris Cornell
Disc: 3
1. Promise (Feat. Chris Cornell) – Slash
2. Whole Lotta Love (Feat. Chris Cornell) – Santana
3. Call Me a Dog (Live Acoustic) – Chris Cornell
4. Imagine (Live Acoustic) – Chris Cornell
5. I Am the Highway (Live Acoustic) – Chris Cornell
6. The Keeper – Chris Cornell
7. Been Away Too Long – Soundgarden
8. Live to Rise – Soundgarden
9. Lies (With Chris Cornell & Ace) – Gabin
10. Misery Chain (With Joy Williams) – Chris Cornell
11. Storm – Soundgarden
12. Nearly Forgot My Broken Heart – Chris Cornell
13. Only These Words – Chris Cornell
14. Our Time in the Universe – Chris Cornell
15. 'Til the Sun Comes Back Around – Chris Cornell
16. Stay With Me Baby – Chris Cornell
17. The Promise – Chris Cornell
18. When Bad Goes Good – Chris Cornell
Disc: 4
1. Into the Void (Sealth) [live at the Paramount] – Soundgarden
2. Mind Riot (Live at the Paramount) – Soundgarden
3. Nothing to Say (Live in Seattle) – Soundgarden
4. Jesus Christ Pose (Live in Oakland) – Soundgarden
5. Show Me How to Live (Live in Cuba) – Audioslave*
6. Wide Away (Live in Sweden) – Chris Cornell*
7. All Night Thing (Live in Sweden) – Chris Cornell*
8. Nothing Compares 2 U (Live at Sirius XM) – Chris Cornell*
9. One (Live at Beacon Theatre) – Chris Cornell*
10. Reach Down (Live at the Paramount) – Temple of the Dog*
11. Stargazer (Live at the Paramount) – Temple of the Dog*
12. Wild World (With Chris Cornell) [live at Pantages Theatre] – Yusuf/Cat Stevens*
13. A Day in the Life (Live at the Royal Albert Hall) – Chris Cornell*
14. Redemption Song (With Toni Cornell) [live at Beacon Theatre] – Chris Cornell*
15. Thank You (Live in Sweden) – Chris Cornell
*previously unreleased
Dane techniczne
| | |
| --- | --- |
| Label | Universal 0602567714668 |
| DISCS | 4 |
| Format | CD |
| MADE IN | EU |
| Released | 2018 |
Opinie o produkcie (0)